I don't think I will be making this feature a habit but I have just been so blessed lately to receive so many books! I need to highlight a few more :))
Books I have won around the web....
The Waiting by Cathy LaGrow
An unforgettable true story that will touch your heart and make you believe in love's enduring legacy, and in the power of prayer.In 1928, 16-year-old Minka was on a picnic in the woods when she was assaulted and raped. And suddenly this innocent farm girl--who still thought the stork brought babies--was pregnant. The baby was secretly born, named Betty Jane, and given up for adoption. For decades, Minka wrote letters trying to get news of her daughter; she kept loving and praying for her, even though she never dared believe they would meet again. Until nearly eighty years later, when Minka whispered her secret, impossible prayer for the first time: "Lord, I'd like to see Betty Jane before I die. I promise I won't bother her or interrupt her life. I just want to lay eyes on her." Unbeknownst to Minka, that very same day, a judge was releasing the sealed adoption records to her 77-year-old daughter. And soon, Minka's phone would ring. Written by Cathy LaGrow (Minka's granddaughter), "The Waiting" brings three generations of this most unusual family together over the course of a century to tell a story of faith that triumphs, forgiveness that sets us free, and love that never forgets.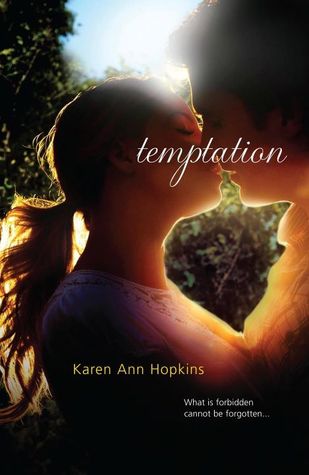 Temptation by Karen Ann Hopkins
Your heart misleads you.
That's what my friends and family say.
But I love Noah.
And he loves me.
We met and fell in love in the sleepy farming community of Meadowview, while we rode our horses together through the grassy fields and in those moments in each other's arms.
It should be
ROSE & NOAH
forever, easy.
But it won't be.
Because he's Amish.
And I'm not.
Subterranean by James Rollins
Travel to the bottom of the earth to a place you never dreamed existed. Beneath the ice a hand-picked team of specialist makes its way toward the center of the world. They are not the first to venture into this magnificent subterranean labyrinth. Those they follow did not return.
Over the rocks...Across the yawning caverns...beyond the black river...You are not alone. Into the darkness where breathtaking wonders await you-and terrors beyond imagining...Revelations that could change the world-things that should never be disturbed...At the bottom of the earth is the beginning. Keep moving toward a miracle that cannot be, toward a mystery older than time.
In Her Dreams by Katherine Givens
A flirty, fun, mix-and-match romance about two sisters who are betrothed to the wrong men...
Evangeline Vernon is a woman on the verge of spinsterhood — until the prim and proper Duke of Manchester steps in. Her family is pleased with the match, but the duke is not the passionate man Evangeline craves. Her heart belongs to an alluring, golden-haired gentleman, perfect in every way...except one: he doesn't exist.
Angela Vernon is everything a proper, well-brought-up woman should be. She knows her place and understands society's expectations — which include not being jealous of her sister and not coveting her sister's suitor. But how can she bear the heartache of watching the only man she loves marry not only her sister, but a woman who doesn't see past his exterior to the man he is beneath?
And from Baker Publishing...
Atlas Girl by Emily T Wierenga
Disillusioned and yearning for freedom, Emily Wierenga left home at age eighteen with no intention of ever returning. Broken down by organized religion, a childhood battle with anorexia, and her parents' rigidity, she set out to find God somewhere else--anywhere else. Her travels took her across Canada, Central America, the United States, the Middle East, Asia, and Australia. She had no idea that her faith was waiting for her the whole time--in the place she least expected it.
Poignant and passionate, Atlas Girl is a very personal story of a universal yearning for home and the assurance that we are known, forgiven, and beloved. Readers will find in this memoir a true description of living faith as a two-way pursuit in a world fraught with distraction. Anyone who wrestles with the brokenness we find in the world will love this emotional journey into the arms of the God who heals all wounds.
And from Booklook...
Home Behind the Sun by Timothy Willard and Jason Locy
Timothy Willard and Jason Locy show readers how to discover the brilliance of God in the shadows of everyday life.
Life opens up before each of us, it beckons, it tempts, it thrills, it betrays. And what do we desire? All of it and none of it.
We're
not in this to survive, but to live. We want to experience joy in the everyday grind of work, relationships, and parenting. We want healing in our suffering. Forgiveness in the midst of our pains. Purpose through the journey. We want to break free from the temporal and live with an eternal perspective. We want to be
brilliant.
In
Home Behind The Sun
coauthors Timothy Willard and Jason Locy invite you to step out of the shadows and into the brilliance. They want to introduce you to the God of the mysterious. A God who combats despair with joy, topples bitterness with forgiveness, and eliminates cynicism with belief and whimsy.
You're invited home. Home, behind the sun.
So suffice it to say... I had better get to reading! Whew! What are you reading this week??