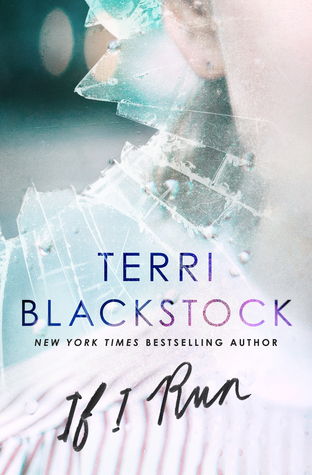 If I run by Terri Blackstock
Visit the Author's website HERE
Publishing Date: February 16, 2016
Casey knows the truth.

But it won't set her free.

Casey Cox's DNA is all over the crime scene. There's no use talking to police; they have failed her abysmally before. She has to flee before she's arrested . . . or worse. The truth doesn't matter anymore.

But what is the truth? That's the question haunting Dylan Roberts, the war-weary veteran hired to find Casey. PTSD has marked him damaged goods, but bringing Casey back can redeem him. Though the crime scene seems to tell the whole story, details of the murder aren't adding up. Casey Cox doesn't fit the profile of a killer. But are Dylan's skewed perceptions keeping him from being objective? If she isn't guilty, why did she run?

Unraveling her past and the evidence that condemns her will take more time than he has, but as Dylan's damaged soul intersects with hers, he is faced with two choices. The girl who occupies his every thought is a psychopathic killer . . . or a selfless hero. And the truth could be the most deadly weapon yet.
I received a copy of this book from the publisher via Litfuse Publicity in exchange for an honest review. All opinions are my own. Buy a copy today!
My Thoughts:
This is my first Terri Blackstock novel, and it certainly didn't disappoint. It was thrilling, exciting, and full of intrigue which was exactly what I was looking for.
The novel starts off with a bang and we never stop moving. We first meet Casey as she is cleaning blood off her tennis shoes and packing up to skip town. We aren't sure of her guilt or innocence and the pieces don't fall together until a good ways into the story, which I actually enjoyed. It left me in suspense and eager to keep reading.
I also found the first person POV intriguing, from both Casey's and Dylan's perspective. Casey is, obviously, a murder suspect and on the run. She's a smart girl who may know something worth getting herself killed over. Dylan is a private investigator hired by the deceased's family to find Casey and bring her back home to be 'questioned'. I really enjoyed his character. Dylan was like a profiler (which would be the neatest job on the planet), and completely jaded from three tours in the Middle East.
Somehow in such a short novel, Blackstock was able to work in a just as thrilling secondary plot that I will say nothing about to avoid spoilers. And oddly enough? The secondary plot was just as awesome. Thrilling, exciting and didn't totally distract from the main storyline. In fact I found that it added a few dimensions to Casey's character...and perhaps innocence??
The ending was sorta a cliffhanger? It was definitely left wide open for a sequel. 'If I Run' isn't currently listed as a series, but I hope Blackstock continues Casey's story. I also hope that Blackstock continues with this 'formula' she started of a plot within a plot. Or maybe I am just wishing for some Pretender-esque reading....
4 stars.
A must read if you enjoy fast paced thrillers, the beginning of what could be an awesome series, and clean mysteries that aren't afraid to question the fairness of God.
*******************************
Join Terri in celebrating her new book with a Fitbit giveaway and a special $4.99 digital pre-order deal!
One grand prize winner will receive:
Enter today by clicking the icon below. But hurry! The giveaway ends on February 16th.
The winner will be announced February 17th on
the Litfuse blog
.
Plus don't miss out on the special $4.99 digital pre-order pricing, now through February 15. Pre-order the book through your favorite e-book retailer;
details here
.