Welcome to Sneak Peek Saturday!
Current book:
Winter
by Marissa Meyer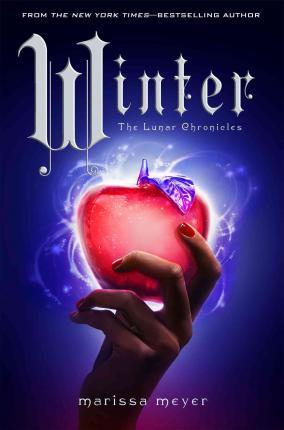 Goodreads Summary:
Princess Winter is admired by the Lunar people for her grace and kindness, and despite the scars that mar her face, her beauty is said to be even more breathtaking than that of her stepmother, Queen Levana.
Winter despises her stepmother, and knows Levana won't approve of her feelings for her childhood friend—the handsome palace guard, Jacin. But Winter isn't as weak as Levana believes her to be and she's been undermining her stepmother's wishes for years. Together with the cyborg mechanic, Cinder, and her allies, Winter might even have the power to launch a revolution and win a war that's been raging for far too long.
Can Cinder, Scarlet, Cress, and Winter defeat Levana and find their happily ever afters?
Cinder's gut twisted. She was not squeamish in general, but whenever her panel was open it was impossible not to think about nameless, faceless surgeons hovering over her unconscious form. (pg 523)
Thank you to
A Daily Rhythm
for inspiring Reading List's Saturday Sneak Peek link up!
Meet the Hosts of Saturday Sneak Peek:
Marissa
, writes book reviews from a variety of genres and shares thoughts on motherhood & life on
Reading List
. She loves to see what others are reading to grow her to-read list. Marissa also enjoys photography and a new journal to fill.
Bloglovin'
~~
Subscribe
~~
Goodreads
Alyssa
reads a variety of genres and writes about it at
Sunrise Avenue
. She is always looking for new bookish friends and recs'! Besides reading, Alyssa loves to bake and anything Doctor Who.
Twitter
~~
Google +
~~
Instagram
~~
Pinterest
Bloglovin'
~~
Subscribe
~~
Goodreads
Here are some rules if you decide to join in:
•

Pick up whatever book you are reading (non-fiction, fiction, children's... really the sky is the limit)
•

Open to any page you have already read
•

Share a few "teaser" sentences from somewhere on that page - make it interesting without flipping to a ton of different pages.
•

BE CAREFUL NOT TO INCLUDE SPOILERS!

(make sure that what you share doesn't give too much away -- You don't want to ruin the book for others!)
•

Share the title & author, too, so we can all add your book to our To-Be-Read lists!
This particular link up will be open for a month, so stop by often to share a new sneak peek, and grow your own TBR list!