**Post first appeared over at
CSA
**
Folks. I did it. I blacked out my Bingo board.
The scariest part for me was the book rainbow. Most of my books are white and black it seems! Or ....dare I upset a lot of you??...ebooks. GASP. I have waaaay too many ebooks. But I managed to pull off all the colors without touching Baby Girl's books. So Proud. In fact. We will do that first. Please indulge me and say "oooo fascinating!" Thank you :)
Back to my Bingo Board...
Going straight across.
The first book I read was Valor (review pending over at Sunrise Avenue).
I tweeted @_RaTCentral_ probably too often :)
Here is the tweet about what I was reading: "

Trying my hand reading Dorothea Benton Frank. Folly Beach inrl is beautiful!!

#

summerlovin13" (ps I am @am_zech)
Next Row:
Picture of the book I am reading..and my coffee...and Greased Lightening :)
via Instagram
MOVING ON:
Of course I checked out all the host blogs! Multiple times! I read all the author interviews and I really enjoyed reading their take on the participation posts.
LASTLY: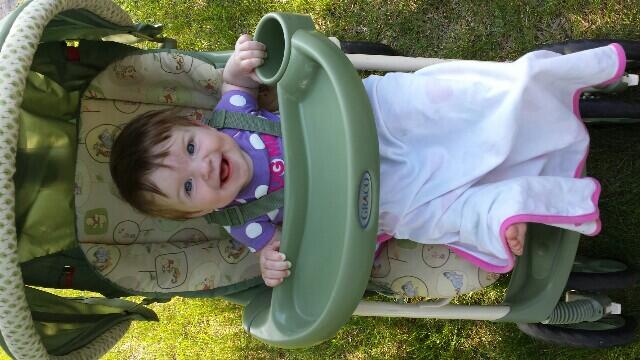 I was outside reading and walking with Baby Girl a lot this week. Sorry its sideways :((
And last but not least-a picture of my fave snack while reading. Lately. Trying to stay away from the aforementioned chocolate.
I did it!! I BINGO BLACKED OUT!!
And, even more amazing......I made it through this post! WHEW!
Night ya'll!