Welcome to Sneak Peek Saturday!
Current book:
Not by Sight
by Kate Breslin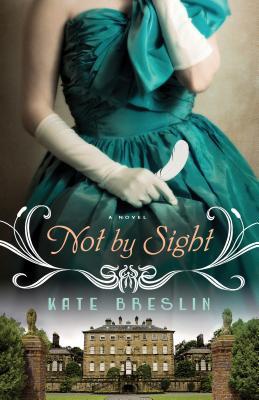 Goodreads Summary:
With Britain caught up in WWI, Jack Benningham, heir to the Earl of Stonebrooke, has declared himself a conscientious objector. Instead, he secretly works for the Crown by tracking down German spies on British soil, his wild reputation and society status serving as a foolproof cover.
Blinded by patriotism and concern for her brother on the front lines, wealthy suffragette Grace Mabry will do whatever it takes to assist her country's cause. When she sneaks into a posh London masquerade ball to hand out white feathers of cowardice, she never imagines the chain of events she'll set off when she hands a feather to Jack.
And neither of them could anticipate the extent of the danger and betrayal that follows them--or the faith they'll need to maintain hope.
She recalled his notoriety in London, his arrogance and penchant for vice--a man who had spent his days drinking and gambling, his nights destroying the reputation of the fairer sex.
Those exploits seemed distant now. (pg 152)
Thank you to
A Daily Rhythm
for inspiring Reading List's Saturday Sneak Peek link up!
Meet the Hosts of Saturday Sneak Peek:
Marissa
, writes book reviews from a variety of genres and shares thoughts on motherhood & life on
Reading List
. She loves to see what others are reading to grow her to-read list. Marissa also enjoys photography and a new journal to fill.
Bloglovin'
~~
Subscribe
~~
Goodreads
Alyssa
reads a variety of genres and writes about it at
Sunrise Avenue
. She is always looking for new bookish friends and recs'! Besides reading, Alyssa loves to bake and anything Doctor Who.
Twitter
~~
Google +
~~
Instagram
~~
Pinterest
Bloglovin'
~~
Subscribe
~~
Goodreads
Here are some rules if you decide to join in:
•

Pick up whatever book you are reading (non-fiction, fiction, children's... really the sky is the limit)
•

Open to any page you have already read
•

Share a few "teaser" sentences from somewhere on that page - make it interesting without flipping to a ton of different pages.
•

BE CAREFUL NOT TO INCLUDE SPOILERS!

(make sure that what you share doesn't give too much away -- You don't want to ruin the book for others!)
•

Share the title & author, too, so we can all add your book to our To-Be-Read lists!
This particular link up will be open for a month, so stop by often to share a new sneak peek, and grow your own TBR list!