According to Goodreads, I read 129 books in 2015. Twenty-seven of these were marked with a
five star
rating. You can pop over and see
my favorite books for the first half
of 2015, as those books won't be included here. This list will include books I read from July to December of 2015. ...well, plus one horrible oversight that I simply HAVE to remedy.
Also, this IS in a 'kind of' order. I tried, but it's so hard friends! Please, add these awesome books to your TBR list stat!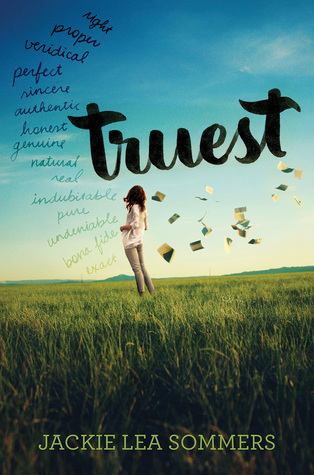 Truest by Jackie Lea Sommers
This one honestly surprised me. I was not expecting it's philosophical depth, the mental health issues, or just all the YA feels. Silas is just plain awesome and I would totally want to
date
be friends with him.
My Review
HERE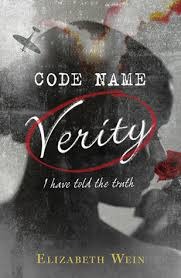 Code Name Verity by Elizabeth Wein
This is the sad, overlooked book that I kick myself for. Was I the last to read this one? I sure hope so. 'Code Name Verity' is a work of art. Touching, poignant, love through journal entries. And BEST FRIENDS---why is this so absent in YA books lately?? I absolutely LOVED it on audio and am honestly scared to read it on my own: it just won't be the same. I am also scared to read 'Rose Under Fire'....can anyone recommend it??


For the Love by Jen Hatmaker
Let's face it: Jen Hatmaker is the bomb dot com. She is both hilarious and serious, smart and a smart-alec, honest and ...well honest-er. "For the Love" is like an essay study on all sides of the phrase. Worth your time.
My Review
HERE
The Wedding Chapel by Rachel Hauck
A romantic, multigenerational WIN. Excellent, thought out four person perspective. All complete with twists and of course a happy ending. Hauck is just a masterful writer. I would love to read a book from her on writing!
My Review
HERE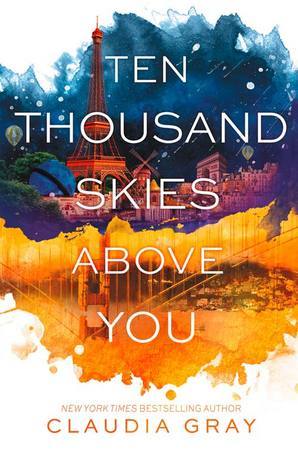 Ten Thousand Skies Above You by Claudia Gray
This book is the perfect example of why I don't do my 'Top Books' list until January. I snuck this one in just under the wire of 2015. Book one rocked my world, so I had a lot of expectations for this one. I will try not to ramble on here, my review is coming next week :) Stay tuned!
Every Little Thing by Deidra Rigg
Short. Precise. Clear. Articulated. Different that other 'purpose/dream' books I have read. I highly recommend this one for those who may have forgotten
how
to read. I am hoping to re-read this one in 2016.
My review
HERE
************************************************************************
What happened to the second half of my year? The first half I had trouble limiting myself to just seven top reads! Picking my top reads for the second half of 2015 was easy enough that I even tried to order them!
Here's hoping that my reading, and yours, will be more phenomenal in the beginning of 2016 :)