I don't usually rave about the year's newest releases. I don't usually sit around twiddling my thumbs waiting for the latest, biggest title to drop. But this year? There are definitely a few I have my eye on. Here they are in order of release:
How to Catch a Prince by Rachel Hauck
Publisher: Zondervan
Publishing Date: February 24, 2015
Prince Stephen came to America to escape responsibility. But what he found complicates his life more than ever.





Corina Del Rey is happy with her life in Melbourne, Florida. She spends her days engrossed in her career as a journalist and has her sights set on climbing the corporate ladder if for no other reason, to distract herself from her dissolving family. But when she is confronted with the past she fought so hard to put behind her, she struggles to make sense of her future.





Prince Stephen of Brighton Kingdom has moved on since the tragic death of his buddies in Afghanistan. A star professional rugby player, he has no intention of looking over his shoulder at what could've been.





But when a notice arrives in the mail requiring his and his wife s appearance before the courts to dissolve their marriage, he must deal with the questions rumbling around in his heart. He thought his marriage had been annulled long ago, but his memories of Corina Del Rey remain close. Does he still love her? Can he even find her? Above all, can he tell her the truth about that fateful night in Afghanistan seven years ago? If he does, he might really lose her forever."
--The first two books were ADORABLE!!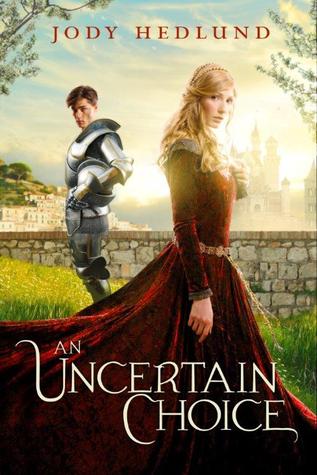 An Uncertain Choice by Jody Hedlund
Publisher: Zondervan
Publishing Date: March 3, 2015
Due to her parents' promise at her birth, Lady Rosemarie has been prepared to become a nun on the day she turns eighteen. Then, a month before her birthday, a friend of her father's enters the kingdom and proclaims her parents' will left a second choice. If Rosemarie can marry before the eve of her eighteenth year, she will be exempt from the ancient vow.





Before long, Rosemarie is presented with the three most handsome and brave knights in the land. But when the competition for her heart seemingly results in a knight playing foul, she begins to wonder if the cloister is the best place after all. If only one of the knights the one who appears the most guilty had not already captured her heart.
--This is Jody's first foray into YA and I am super excited to read it!
A Sparrow in Terezin by Kristy Cambron
Publisher: Thomas Nelson
Publishing Date: April 7, 2015
Two women, one in the present day and one in 1942, each hope for a brighter future. But they'll both have to battle through their darkest days to reach it.





"Today. "With the grand opening of her new gallery and a fairytale wedding months away, Sera James appears to have a charmed life. But in an instant, the prospect of a devastating legal battle surrounding her fiance threatens to tear her dreams apart. Sera and William rush to marry and are thrust into a world of doubt and fear as they defend charges that could separate them for life.





"June 1942. "After surviving the Blitz bombings that left many Londoners with shattered lives, Kaja Makovsky prayed for the war to end so she could return home to Prague. But despite the horrors of war, the gifted journalist never expected to see a headline screaming the extermination of Jews in work camps. Half-Jewish with her family in danger, Kaja has no choice but to risk everything to get her family out of Prague. But with the clutches of evil all around, her escape plan crumbles into deportation, and Kaja finds herself in a new reality as the art teacher to the children of Terezin.





Bound by a story of hope and the survival of one little girl, both Sera and Kaja will fight to protect all they hold dear
--BECAUSE YES. The Butterfly and the Violin was one of my top two fave books of 2014!
!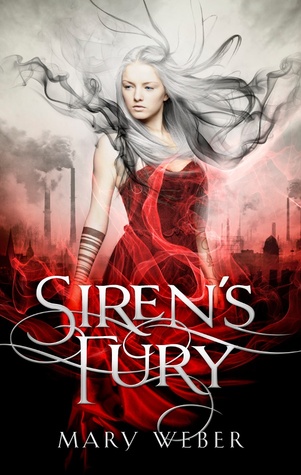 Siren's Fury by Mary Weber
Publisher: Thomas Nelson
Publishing Date: June 2, 2015
"I thrust my hand toward the sky as my voice begs the Elemental inside me to waken and rise. But it's no use. The curse I've spent my entire life abhorring—the thing I trained so hard to control—no longer exists."





Nym has saved Faelen only to discover that Draewulf stole everything she valued. Now he's destroyed her Elemental storm-summoning ability as well.





When Nym sneaks off with a host of delegates to Bron, Lord Myles offers her the chance for a new kind of power and the whispered hope that it may do more than simply defeat the monster she loathes. But the secrets the Bron people have kept concealed, along with the horrors Draewulf has developed, may require more than simply harnessing a darker ability.





They may require who she is.





Set against the stark metallic backdrop of the Bron kingdom, Nym is faced with the chance to change the future.





Or was that Draewulf's plan for her all along?
--That cover? *DROOL*
Deceptive by Emily Lloyd-Jones
Publisher: Little, Brown Books for Young Readers
Publishing Date: July 14, 2014
Don't miss this thrilling, high-stakes sequel to

Illusive

.



You don't belong with us.

These are the words that echo through the minds of all immune Americans—those suffering the so-called adverse effects of an experimental vaccine, including perfect recall, body manipulation, telepathy, precognition, levitation, mind-control, and the ability to change one's appearance at will.





When immune individuals begin to disappear—in great numbers, but seemingly at random—fear and tension mount, and unrest begins to brew across the country. Through separate channels, super-powered teenagers Ciere, Daniel, and Devon find themselves on the case; super criminals and government agents working side-by-side. It's an effort that will ultimately define them all—for better or for worse.
--I really enjoyed the superpower world found in Illusive. I'm hoping we get to dive much deeper here!
The Blind Wish by Amber Lough
Publisher: Random House Books for Young Readers
Publishing Date: July 28, 2015
Two sisters. A war. And the wish to end regret. . . . The magical, evocative follow-up to The Fire Wish.





The war: The lies that started the conflict are in the open now, but the war between the humans and the jinn is as bitter as ever—and becoming far more treacherous.




The sisters: Najwa and Zayele have just learned they're half-jinni, half-human twins. Najwa is now the jinni representative at the human palace, working to bring peace. But her new role comes at a price—she's no longer allowed alone with her cherished Prince Kamal. And as Zayele adjusts to life among the jinn, she discovers that she's a magus, one of the most powerful jinn in the Cavern. Suddenly, she's thrown into special training, and the strongest young men in the army are competing to be paired up with her.




The wish: Once again, Zayele makes a wish. A wish that she doesn't think can possibly go wrong. A wish that neither sister could imagine would change the outcome of the war.
--Okay, admittedly I am not as excited about this title as I am some of the others, but the first story had so much going for it. I really want to keep my eye out for this one.
Truest by Jackie Lea Sommers
Publisher: Katherine Tegen Books
Publishing Date: September 1, 2015
Summer love, small-town secrets, and the darker side of philosophy.





Seventeen-year-old Westlin Beck is dreading this last summer before her senior year, but everything changes when the Hart twins move into town. Silas, a prodigious young writer, is friendly with everyone but West, while his mysterious sister Laurel appears to be sick with an illness no one—and especially not Silas—will discuss. Forced to team up with Silas in a summer business, West and Silas begin to forge a friendship (and maybe something more). But when West comes face-to-face with Laurel's devastating secret, the summer changes into a rescue mission—one with unexpected results.
--Okay, people. I will try not to rave TOO hardcore about Jackie. And not that I know.....but be ready for her cover release in February! Jackie is an inspiration and I hope her hand is ready for the millions of books she will be signing. Just for me.