I read a lot of books in 2014. Probably the most books I read in a single year. And I read a LOT of fantastic books. I quickly listed some favorites HERE but there were still a few books that I thought were worth the mention. These aren't in an particular order because I love them ALL! Title links lead to Goodreads, if I have a review posted I included that after the blurb.
Fire Wish by Amber Lough
"

Love, magic, rich Middle Eastern culture, history mixed with fantasy....'The Fire Wish' was a great read. Overall, there were some flaws. Lough could have spent more effort in engaging the reader in Middle Eastern and Jinni culture, showing us rather than telling us, to get us more attached to the story. But she gives a great first work, one that I truly hope she builds on! A strong, solid

4 stars

."
Review Here: Fire Wish
Eleanor and Park by Rainbow Rowell
This was one of my first audiobook reads ever...perhaps second only to Rebecca. But I LOVED it! I have yet to read anything else by Rainbow Rowell (although I do have Fangirl on audio)so I can't testify that this is her best work, but it is surely an amazing work. I was thrown right into awkward adolescent romances.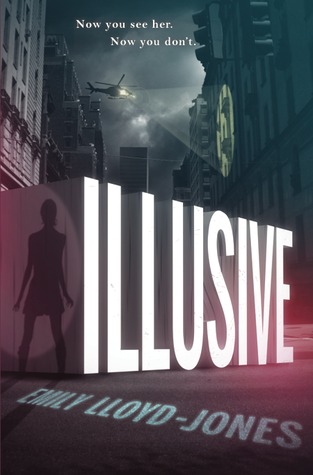 Illusive by Emily Lloyd-Jones
"Kel from Booked til Tuesday gave this read three stars

, but the summary and her review were enough to get me to request it from the library.

The Goodreads description says it best: 'X-Men meets Ocean's Eleven'. 'Illusive' delivers. Honestly, awesome combination that makes. The overall story and world building were fun and fantastic. Weber was not afraid to create a story that could easily have become comic book-y and chintzy."
Review here: Illusive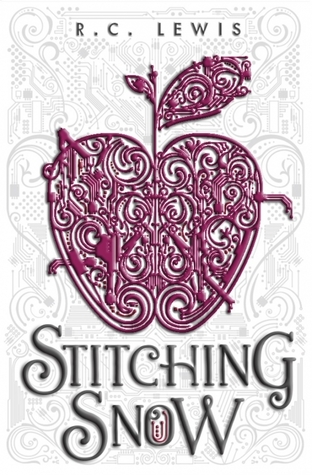 Stitching Snow by R.C. Lewis
Yes, I have yet to post my review on this one, but I did wrap up 2014 with it so it still counts. This is a Snow White re-telling set in space. There is a lot of action, a lot of danger, with just a small dash of romance. I found it imaginative and satisfactory. I can easily give it an honorable mention.
Chasing God by Angie Smith
I can't seem to find my review for this one! That is shocking. But here is my one non-fic honorable mention for 2014. When I read this, I just came out of every reading session with questions and thoughts. I NEEDED to discuss it with anyone and everyone. I read a Kindle copy, but I think I will be buying a hard copy as I plan to re-read this year and make LOTS of highlights.
See any books that catch your eye? Have any of your own reads that just barely missed your 'Best of' list?? Share with me in the comments!